Scituate Handyman -Vinyl Plank
Vinyl Plank
The scituate handyman is an expert in vinyl plank flooring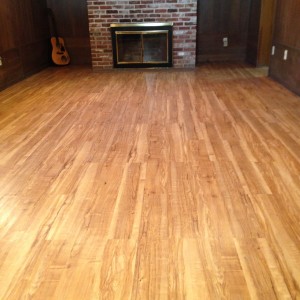 Vinyl plank flooring is a very useful type of flooring especially in the northeast where it can get very humid in summertime resulting in damp basements. And as you know damp basements can play havoc with rug or wood flooring.
Basement flooring problems
Rug flooring can become damp in a basement and is an ideal home for mold.
Wood flooring in a damp basement flooring will expand and buckle
Vinyl plank flooring will not be damaged by dampness, will not buckle if properly installed and will not provide an easy home for mold.
Scituate Handyman Vinyl Plank Installations
A vinyl plank flooring installed by the scituate handyman is guaranteed to:
Look great
Be expertly installed
Stand up to dampness
Be mold resistant
Not buckle
Quality vinyl plank flooring has an interlock install system which basically renders it a one piece installation. It is almost impossible to tell the difference between it and hardwood.
This is an example of vinyl plank flooring available at home depot: Vinyl Plank
If you have a damp area like a basement or bathroom that you would like to make extra beautiful, consider a vinyl plank floor installed by the scituate handyman