Scituate Handyman
My name is Chris Brennan, together with my son Sean we offer the Scituate Handyman service, I have been involved in the construction industry for over 30 years.
We offer a complete range of home improvement and handyman services at very competitive rates.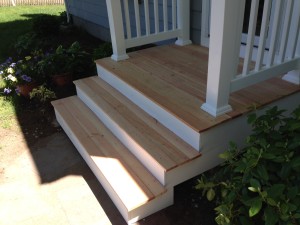 We are local, living in West Scituate.
We are licensed as construction supervisors by the Commonwealth of Mass.
We are fully insured.
We always show up on time.
We never leave a job until the customer is delighted.
We proudly offer our South Shore Handyman service to the towns of:
Scituate
Norwell
Cohasset
Marshfield
Hingham
Duxbury
Hull
Weymouth
Visit the Scituate Handyman  sister website at:
We truly do everything a homeowner could ask for, our services range from a complete bathroom remodel, to gutter repair, with a vast array in between including:
Painting
Faucet change out
Toilet change out
Bathroom Vanity
Kitchen cabinets and counter top
Marble and stone drilling
Tiling
Vinyl plank flooring
Hardwood flooring
Laminated flooring
Electrical
Window installation and replacement
Brick work including Chimney Repair
Siding including, vinyl siding, clapboard and shingles
Roof Repairs
Decks
Railings, both vinyl and wood
Dryer vents
Bathroom fans
Outdoor showers
Glass
Home Inspection Checklists
Doors both interior and exterior
Storm doors
Drywall both new and repairs
finish carpentry from baseboard and casing to crown moulding
Bead Board with chair rail
The list goes on
If you are interested in a quote for any work around your home or business please feel free to contact me, Chris the Scituate Handyman at 617 447 6213 for a free personalized quotation.
We can meet with you at a time that suits your schedule, evenings or weekends or during the day if that is best for you.
Living in Scituate you will understand that  cell phone coverage leaves a lot to be desired, so sometimes you will have to leave a message, but rest assured I will get back to you.
You can also email me at chrisbrennan7@gmail.com and sometimes that is the best way to contact me.
Looking forward to meeting with you to discus your property repair needs. The Scituate Handyman is here for you.